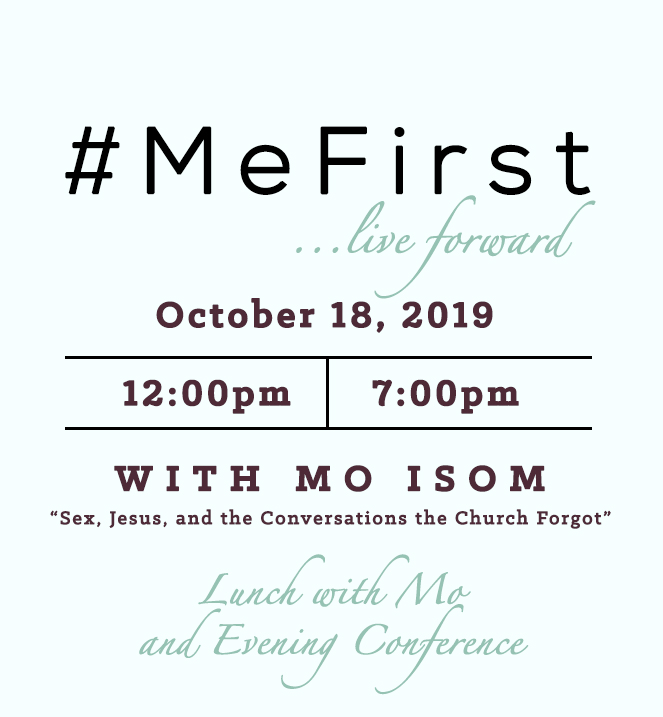 A Sisterhood Gathers
They Speak Out
They Feel Heard
They Are Empowered to Empower Others
Mo Isom is reminding the church that we must be taking an active role in sharing, listening, and leading this generation of women to be strong when it comes to our sexual identity.
There is power in numbers as we gather to speak out against the treatment of women in society.
Hollywood's model of happiness is upside down.  Let's remind each other that there is always something more in our future, no matter where we have been.  Mo's story of redemption proves that God has the power to heal no matter how far sin has dragged us away from normal living.
Mo's book:  "Sex, Jesus and the Conversations the Church Forgot" will be the topic of many of our conversations at this event.  Invite others to join you and get your tickets early as we are planning a sell-out for the luncheon.
Early Bird tickets will be available in late July
#MeToo 
went viral in our world because it's a real issue that
women deal with on a daily basis.