It's a quiet morning with a major chill in the air this week before Thanksgiving. I can see the frost on the lawn from my window and feel the tug of memories of this season. As I sit under a favorite cozy blanket, fresh coffee in hand preparing to begin my quiet time with God's word, I clearly, but softly hear, "grateful" stirring across my mind.
The first thoughts are about my immediate comforts, but then they begin to expand and wander to yesterdays of this holiday season. Some of those thoughts bring smiles, some tears, others echo of laughter and excited voices from around a table. I am reminded of how rich and complex the journey has been and the enormous number of blessings that have been imparted along the way.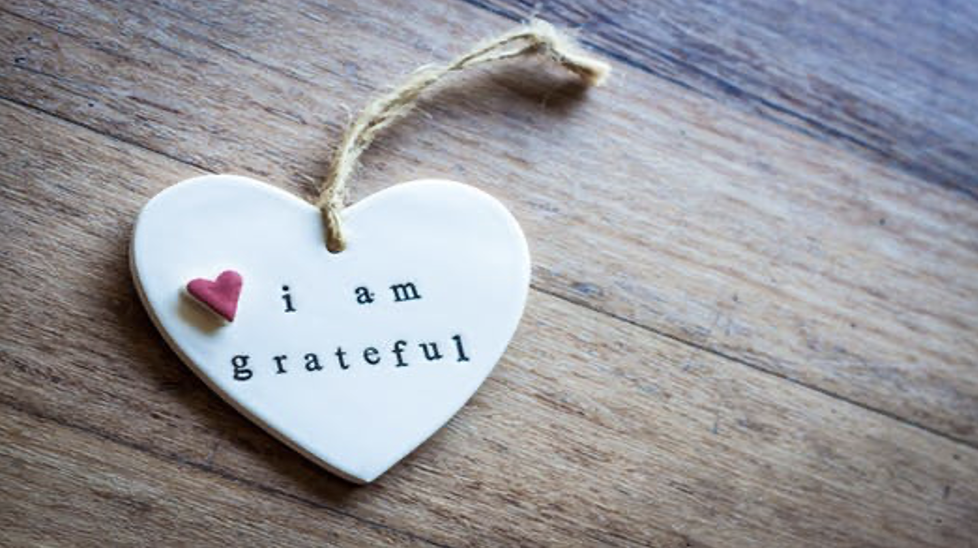 Certainly, I have not conveyed my gratitude enough or as frequently as the Apostle Paul instructs us in 1 Thessalonians 5:16-18, "Be joyful always; pray continually; give thanks in all circumstances, for this is God's will for you in Christ Jesus." I am struck by the words that speak of frequency in these verses. The measures we need to deploy are always, continually and in all circumstances; not just sometimes and if it feels okay.
Yikes! I am sure that my level of expressing gratitude has not been aligned very well to this point in time. But it's my goal to be more conscience about it from today forward. I have added a quote from a book, May You Be Blessed, by Kate Nowak to the wall in my office. It will remind me of the power of gratitude and how the daily practice of it impacts every aspect of life. This quote amplified the "why" in Paul's admonition for me, and I pray it will speak to you in this season and for the days ahead. I am grateful!