As I sat and watched my great grandson playing the other day, he had so much fun playing outside, picking flowers, digging in the dirt, and of course, getting into all the things he should not. My heart was so happy and full in that moment, and I heard a small whisper, "That is how I feel watching my children."
Later, in my prayer time, I asked God to show me more. What I saw was a child just learning how to walk. It was awkward and hard, along with learning to walk came lots of falling, scraped knees and elbows, bumps on the head and lots of crying.
Each time mom or dad was there to pick the child up, dust them off, dry the tsears with consolation and the encouragement of "you've got this, try again. I saw an older child learning to ride a bicycle with the same hard results and an adult coming alongside to dust them off, wipe the tears and encourage them to try again. It made my heart smile.
My thoughts turned to new believers in Christ and even more seasoned believers who had stumbled, maybe fell flat, scraped some knees and elbows as they attempted to follow the best they knew how, and it did not work out the way they thought.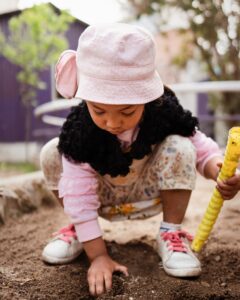 How do I respond to them?
How did I treat myself when I tried and came up short?
As I continue to be discipled and attempt to the best of my ability to disciple others, I believe God was showing me how I should respond to them. That it is His Father's heart that we come alongside them to comfort, listen, answer questions, give some direction or insight but leave the judgment to Him.
I feel so encouraged and I trust when I feel the tug to share the gospel with others it is God who calls, convicts, reproves, and saves people.  I am just the vessel.  As a disciple of Christ, I am called to share the Father's heart, treat them how He wants them treated and to love them well no matter what. Will you join me? Let's go make some disciples, let's love them well, give encouragement, consolation and cheer them on to keep trying as we allow God to grow them and us in the process.