When our girls were very young Johnny and I took them to the Texas State Fair.  All was fun and good until we looked down and realized that no one knew where Tabitha was.  She had let go of her father's hand and was nowhere to be seen.  Panic and fear seized us and the time she was missing felt like eternity!  The grounds were so crowded that you couldn't see past your hand and it seemed impossible to ever find her.  Something had obviously looked interesting to her, but without her daddy's hand she was floundering and we were frantic.
We do that.  We wander off by ourselves, try to get things done, explore something new, think we can handle this by ourselves, and then find ourselves in a panic when we realize we've let go of God's hand.
Jesus said,
"Remain in Me, as I also remain in you.  No branch can bear fruit by itself; it must remain in the vine.  Neither can you bear fruit unless you remain in Me.  I am the vine and you are the branches.  If you remain in Me and I in you, you will bear much fruit; apart from Me you can do nothing." John 15:4-5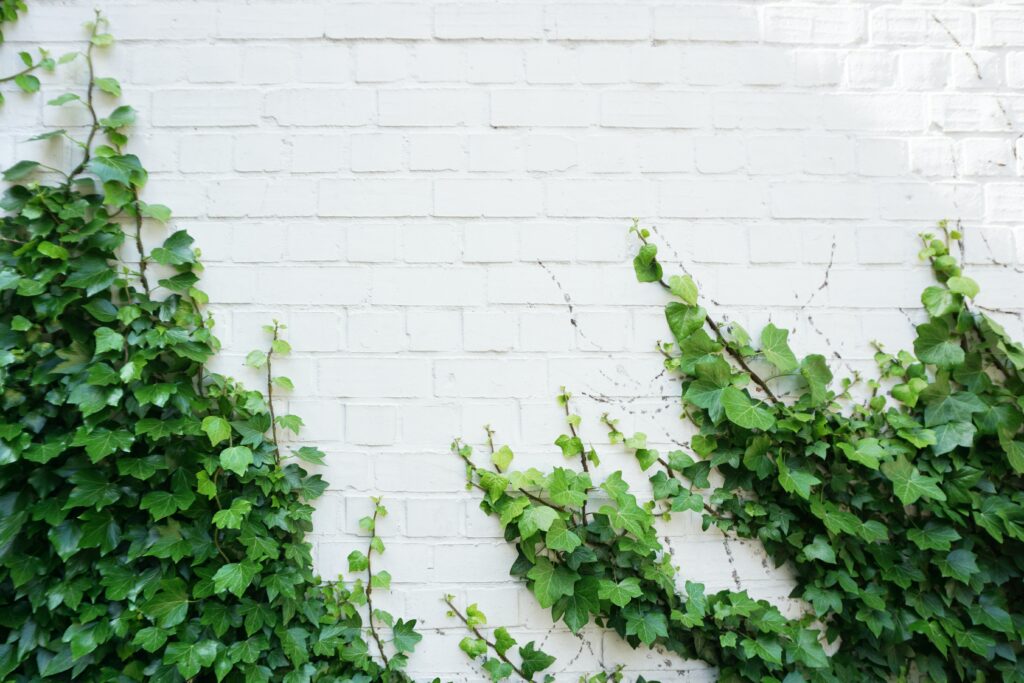 I've often heard that you can judge someone by their fruit.  I've seen people work hard to produce fruit that will impress others and in turn, worry that they are not producing enough. It's easy to start comparing our fruit in the market of life.  But as I talk to Father it's not our fruit that impresses Him so much.  He doesn't desire our sacrifice.  He wants our hearts.  He wants us to be part of the Vine.  He wants us to attach ourselves to Him.
Can we ever do enough to earn our righteousness?  Can my 'fruit' ever own up to anything deserving of Heaven?  What could I possibly put on the plate that would impress the One who created the very soil I plant on?  My answer is 'no and nothing.'  If I let go of the vine I lose everything.  Jesus is our Master Gardener.  Hold on to Him. Let Him prune and fertilize and water you.  Don't do anything without Him.  Don't go anywhere without Him.  By ourselves we cannot grow in the way of the Lord, but when we attach ourselves to the Giver of Life, His Favor is on the product of our hands.
The minute Tabitha let go of Daddy's hand to go and try something new, she was lost.  She couldn't even see the things around her anymore.  She had no freedom.  When a branch falls off the vine it ceases to grow and yield fruit.  It withers and dies.  A flower dried up on the ground looks nothing like the one attached to the vine and growing.  We are not unlike this.
We did find her.  A kind policeman helped and she was grafted back into our fold. She never ceased being our child.  If anything, our love and joy only grew for her.  No matter how withered we have become or how far we wander,  God always takes us back and gives us new life.  His greatest joy is in His children.  Jesus sacrificed everything for the grafting of our souls.
It is the Vine that gives us life.  Jesus gives us Grace and Freedom.  When we walk with Him we find courage and strength.  Living Water produces good fruit.  All we have to do is hold on.
"Let the morning bring me word of your unfailing love, for I have put my trust in you.  Show me the way I should go, for to you I entrust my life." Psalms 143:8
"but the fruit produced by the Holy Spirit within you is divine love in all its varied expressions: joy that overflows, peace that subdues, patience that endures, kindness in action, a life full of virtue, faith that prevails, gentleness of heart, and strength of spirit.  Never set the law above these qualities, for they are meant to be limitless."  Galatians 5:22-23 TPT
Diane Qubty