What would you say the most important lesson you have learned in your walk with God? I gave my life to Jesus at a very young age and enjoyed a childhood free of any significant drama. I was raised by two very loving parents in a middle-class family. I was in church almost every Sunday during my entire childhood until turning into an adult.
I married my high school sweetheart at the age of 18. He did not share my love for God. By the age of 26 my husband decided to leave me and our two children for another woman. I spent the next five years raising my children as a single mother. I found the only way to be successful at this would be to turn everything over to God in prayer and rededicate my life to Him. I once again learned to keep my eyes only on Jesus. I learned how to be happy in my circumstances, even in tough times.
After five years of single motherhood, God brought a Godly man into my life. This time I realized that to even consider marriage again it had to be God's way, not mine. Fortunately, this man felt exactly the same way. We began praying together daily and seeking God's will if we were to marry. It could not be an emotional decision, it had to be based on what we both believed God was answering us as we prayed.
Many looked at my circumstances as a struggling single mother living in a mobile home and thought I would be crazy not to jump at the prospect of marriage. Jim was a Television Director in Hollywood directing several highly successful sit-com television shows. He owned a beautiful home on a private lake in one of the most exclusive communities in Los Angeles. He had all the material things the world could offer. But God told me not to base my decision on any of that. The material things were sand, I needed to look beyond the sand and look for the Rock to build a marriage on. I found that in Jim.
We married and began building our life together based on God's Word and making prayer and studying God's Word together priorities. Within the first two years of this new marriage, we welcomed two new babies. We now had four children aged from infant to 10 years old.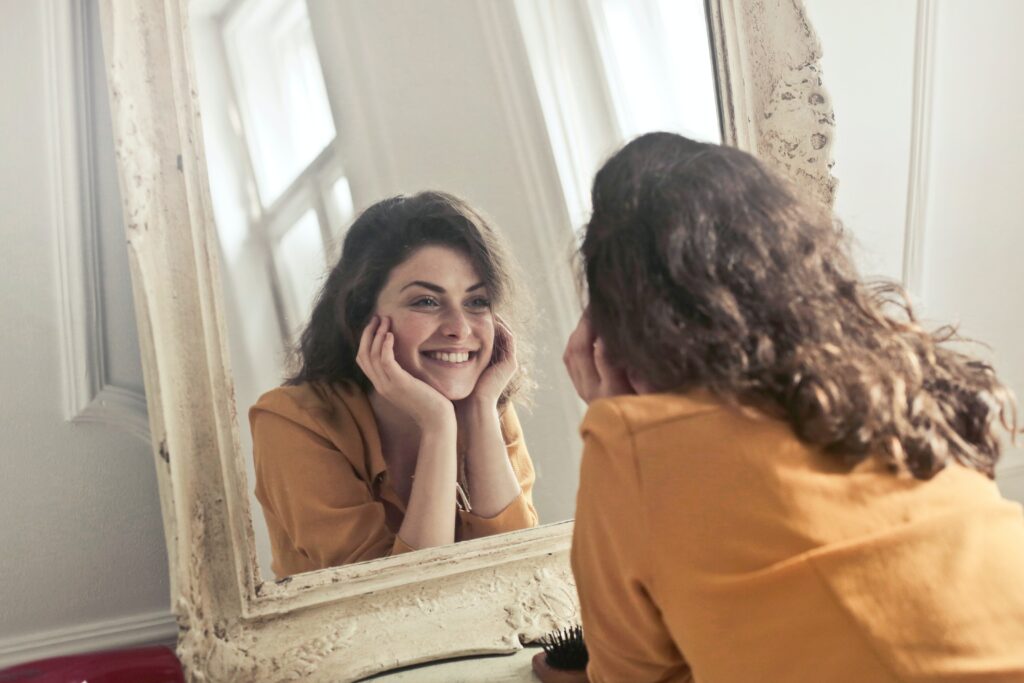 At this time Jim's high paying television shows began to get cancelled and suddenly sit-coms were no longer popular. He went the next two years without work. All the material things we once enjoyed all went away, but God remained faithful. Our marriage and our family grew even stronger because it was not based on those material things. We had built our foundation on the Rock, not on the sand of the world that so easily crumbles.
God brought us through times when we had nothing in the pantry to feed our children to times of being able to feed many with our blessings. He has also brought us through homelessness into abundance and shown us how to praise Him through it all, every step of the way, with prayer and thanksgiving.
Philippians 4:11-13 in the Amplified Version sums up the most powerful lesson God has taught me. For I have learned to be content [and self-sufficient through Christ, satisfied to the point where I am not disturbed or uneasy] regardless of my circumstances.  I know how to get along and live humbly [in difficult times], and I also know how to enjoy abundance and live in prosperity. In any and every circumstance I have learned the secret [of facing life], whether well-fed or going hungry, whether having an abundance or being in need. I can do all things [which He has called me to do] through Him who strengthens and empowers me [to fulfill His purpose—I am self-sufficient in Christ's sufficiency; I am ready for anything and equal to anything through Him who infuses me with inner strength and confident peace.]  Just as Paul described, I have learned how to be content in my circumstances whether lack or abundance. My peace and contentment are in God, not my circumstances.
~Linda Johnson