Psalm 17:8  David Writes, "Keep me as the apple of your eye; hide me in the shadow of Your wings."
The face of a giant
A sling and one stone
Came toppling down before them and lingered in a valley
Where no one had been able to restore…..
But the God of the valleys is the God of planets, stars and a righteous glorious throne!
Who stepped-up and held David's hand,
As together they slung that deadly, smooth round stone!
I Love the imagery of the shadow of Gods wings and taking refuge under His covering. It not only comforts me, but it fills me with confidence as I go about my daily life and everything He has called me to be. It is so cool how God shows up time after time in the Bible for His people, just like He did for King David. Why? Because God delighted in them and chose them. David was called a man after Gods heart!
Psalm 63:7,8  " Because you are my help, I sing in the shadow of Your wings. I cling to You; Your right hand upholds me."
Blessed are those who bow the head and lower the knees.
Who lift-up their wrongdoings and never cower with defeat!
My Lord and Glory who surrounds me with song…..
I can and I will praise you all the day long.
You are my covering and my shield, you are my exceedingly great reward,
YAWEH is Your name!
When we walk with our Lord and seek to stay in His presence, we are provided with protection and provision. What an awesome heavenly Life Insurance Policy! Not for after I am called home to the heavens, but for here and now and everyday I have breath on this earth. God covers us during trials and tribulations as we experience the never ending love of our Heavenly Father and His mighty embrace.
We are bubble wrapped in Heavenly protection as warfare wages.
Packages are divinely delivered with not a hair out of place.
I am unscathed….untouched, because my God delights in me.
Truly He Delivers!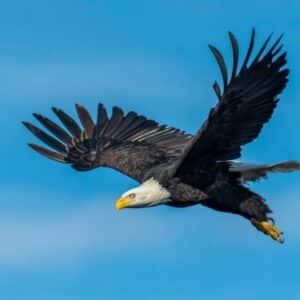 There has been times in my life where I can quickly recall unseen hands scooping me up and protecting me from some ugly and even fatal situations. What about you? Your story is His story.
He delights in you!
He has chosen you!
Just like King David, He has appointed you for this time, this day….this hour!
" Oh The Shadow of His Mighty Wings "
In the Shadow of His Mighty Wings
( your name here) sings for joy!
For who can stand against her adversaries
As He reaches-out and holds (your name here) by the hand?
Enemies Stand Back!
Enemies Stand Amazed!
As the God of Eternity…..The Ancient of Days,
Calls ( your name here) His own,
Calls ( your name here) by her name!
Oh How He Loves Me!!
Have a Blessed Day! Tina G.